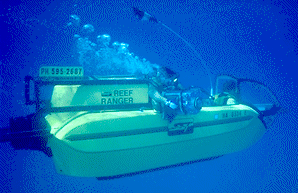 ---


Return to SSD
Submersible Systems Development is a company that specializes in the design, construction, operation and maintenance of marine systems. We use AutoCAD to design and produce detailed engineering drawings and 3D Studio Max for visualization and animation. SSD offers a full range of consulting and project development services. We also provide assistance in preparing business plans, conduct feasibility analyses and coordinate market studies, do site selection and survey work, set up or select manufacturing support, provide project management services, write operations and maintenance manuals and help to select and train key personnel. We act as liaison between business interests and community and government factions. We function as buyers representative to negotiate price and terms. Provide contract monitoring and serve as facilitator between client and contractor. We help to negotiate contract disputes. We also work closely with attorneys and financial analysts to structure corporations and form joint venture partnerships. We help to identify the best methods for project financing and help to find appropriate sources of funding to accomplish the client's goals.
SSD is presently helping to develop the Swim Thru Aquarium concept for the marine entertainment and recreation industry. SSD has completed development of the Dive Group Tow Vehicles and is developing the Semisubmersibles and the Submarine Simulator Rides. SSD is also coordinating the production of an interactive multimedia touch screen kiosk system to add high tech information displays to the exhibits. SSD arranged for a model of the Aquarium to be built. A photo of the model was then superimposed into an aerial photograph of the Lagoon giving a realistic view of the completed project. We are also designing a dynamic motion based submarine simulator ride that will take the guests on an "open ocean undersea adventure" and allow them to see the larger marine creatures and ocean features not available inside the Aquarium. We are also coordinating the scripting, shooting and post production of the underwater film and video sequences for the display kiosks and the submarine simulator.
We assist clients in the set up, operation and maintenance of their systems by providing state of the art Client Server Computer Networks utilizing Intranets and provide Internet Web Site Development and Hosting. We help to develop maintenance management programs, interactive multimedia training programs, presentations and expert systems databases containing photos, video, sound, text, graphics, data and graphical animations.
SSD provides Naval Architectural and Marine and Ocean Engineering design services. We design vessels and make modifications according to the American Bureau of Shipping Classification standards and conform to the US Coast Guard's Code of Federal Regulations. We have the capability to design and supervise construction of wet and dry submarines, launch recovery transport and maintenance vessels for submarines, specialty marine craft, docks, loading ramps, submersible hardware and instrumentation, underwater housings, hyperbaric facilities, underwater habitats, underwater hotels, underwater restaurants, power generation equipment and swim through aquariums.
SSD provides Underwater Video and Film support services. We have a 3 person wet sub that has a 20 mile range with a 4 knot speed and serves as a stable underwater camera platform. The sub gives unprecedented maneuverability to large camera systems such as Beta video, 35 mm, 70 mm, OMNIMAX, Circle Vision and IMAX formats. The sub allows the camera man to travel along beside the action holding a perpendicular shot. The sub can travel along with whales, dolphins, seals, turtles and rays carrying the camera man and a light operator directing a rack of video lights powered from the subs 540 lb. battery bank. It also serves as a mobile shark cage with the polycarbonate canopy closed. Wireless underwater communications link the director, pilot, camera man, light man, talent, crew and surface support. A through the water loudspeaker system can be provided for the director to communicate with the underwater crew and talent not wearing wireless receivers. Broadcast quality hard wired audio from the underwater talent can also be supplied. SSD also provides boats and topside crew, diving technicians, equipment specialists, special effects, location scouting, prop fabrication and underwater set construction. We design and fabricate underwater housings for cameras, lights and audio equipment. Specialized diving equipment such as helmets, full face masks, mixed gas systems and recompression chambers provide for comfort, safety and longer bottom times. These systems can be containerized and air freighted anywhere.
SSD performs detailed Underwater Surveys which tie into adjacent land surveys for the design and installation of coastal works, marine structures, intake and outfall pipelines, cable laying, dredging projects, marinas and artificial reefs, etc. In addition to using standard land surveying equipment in conjunction with specialized underwater surveying equipment, we can also utilize Mini Ranger shore based stations and GPS to accurately fix and track surface positions and to calibrate underwater transponder arrays. These arrays can be used for various purposes such as the tracking of undersea vehicles, accurate bottom positioning of equipment and integrating changing locations of seabed mapping equipment with depth and altitude from the bottom information. We produce accurate AutoCAD generated coastal and bottom contour maps.
The following accomplishments are representative of the kinds of services that Rick Laney is capable of providing:
I was hired to serve as a Project Analyst for an Indonesian company, Submarine Safaris Asia. Submarine Safaris Asia purchased the Odyssey II submarine from a company in Vancouver, BC and entered into joint venture with them to build and operate an additional five submarines in Indonesia. The project became stalled when the manufacturer and joint venture partner over ran the contract amount of $2.2 million and only had the sub about 30% assembled. I was sent by the Indonesian buyer's representative to Vancouver to assess the situation. I audited the buyer's books, inventoried the submarine's parts and spares, determined how many more parts and spares would be needed to complete the sub and estimated their cost. I also estimated the additional time it would take to complete the sub and get it ready for shipment. The sub would take a year longer than the manufacturer's original contracted schedule and run $1.4 million over budget. The buyer agreed to continue funding the project if we could control the completion of the sub and remove the joint venture partner. I spent a month in intense negotiations between buyer and manufacturer in which time we effectively took over financial control of the manufacturer's corporation and canceled all previous agreements between Submarine Safaris Asia and their joint venture partner. The submarine was completed and shipped to Jakarta. All this was done while work was continuing on the submarine and without the involvement of attorneys.
I then did a site survey in Bali, Indonesia where the Indonesians had purchased land and started construction on a restaurant, swimming pool and pier from which they intended to operate the Odyssey II. An analysis of the local 9 foot tidal cycle revealed that the water would drop to 3 feet of depth at the end of the pier up to 35 times a month. We also measured periodic 3 knot currents at the end of the pier and 2 knot currents and 30 foot visibility at the intended dive site. These conditions make it difficult to successfully operate a tourist submarine.
Solutions to difficult problems: I took on the job figuring out how to dock an 80 ton submarine drawing 9 feet of draft at a pier standing in 3 feet of water with a three knot current ripping around the end. To complicate matters, the local authority would not allow dredging or the construction of breakwaters in the area. They would also not allow the construction of a maintenance facility on the beach or pier.
The result was the concept and development of a self propelled Launch, Recovery, Transport and self contained Maintenance Vessel for the tourist submarine. I worked as the Design Engineer and doubled up as the Project Manager throughout the main hull design phase. The client wanted the vessel completed in the shortest possible time frame. I implemented a fast track design/build program in which the design rushed to keep ahead of simultaneous parallel construction. This unique two deck, 350 ton displacement, "U" shaped vessel had a water ballasted, air blown center section that would lower the sub into the water for launching and then recover the sub by raising it up to lower deck level with the sub's topside deck protruding up through an opening in the maintenance vessel's top deck. Maintenance shops, store rooms, generator rooms, crew quarters, pilot house, compressor rooms, scuba room, etc. wrap around the sub on three sides of both levels. Propulsion consisted of a hydrostatic vertical lift and tilt stern thruster and a 360 degree steerable Schottel pump jet for the bow. This system allowed the vessel to maneuver in any direction in 3 feet of water against a three knot current while only drawing 2.6 feet of draft with the sub aboard. This vessel was put into operation in Bali.
Roberts Hawaii Tours Inc: Subcontracted the modifications to the Ali'i Kai catamaran from Navatek and Hawaii Marine. Produced detailed Naval Architectural design drawings of the Ali'i Kai's modifications which included a new food preparation area, fire doors and bulkheads and an observation deck that wrapped around the upper level's bow section. The plans were approved by the Coast Guard on the first submittal and the observation deck was built exactly according to the plans.
Young Brothers: Electrical load analysis and future electrical capacity planning for Young Brother's move from their Pier 24 area to the new Pier40 location.
Electrical load analysis and operating instructions for Young Brother's barges.
Electrical upgrade design for selected YB's barges. Load analysis, Engine and Generator selection. Power distribution design and schematic drawings.
Refrigerated Container electrical capacity analysis and documentation for all of YB's barges based on generator capacity and distribution systems.
Install and set up a computerized maintenance management and scheduling system for the forklift shop.
Write procedures for the operation of the computerized parts inventory management system for Young Brothers and Hawaiian Tug and Barge.
Design drawings for new steel loading ramps to accommodate Young Brothers' 45 Ton Fork Lifts.
Bishop Museum: Documentation AutoCAD drawings of the Hawaiian voyaging canoe, Hawai'i Loa.
Professional Association of Dive Instructors and the U. S. Postal service: Provided broadcast underwater video and audio support services for the first underwater cancellation of a new underwater stamp series.
Circle 70 Partners: Design and construction of the Hokule'a Cam, a floating 70 mm camera platform that was used to film a drive over shot for an Omnimax film on Discovery.
Fire Load Analysis: for the Rella Mae Windjammer Cruses
Designed and got Coast Guard approval for a Hydraulic Propulsion System for the E-Ticket Semi-Submersible Catamaran. Modified and installed 2 ThrustMaster hydraulic outboard thrusters.
Made 3D AutoCAD drawings of a Submersible Lift System for American Divers to go to Lloyds of London for approval.